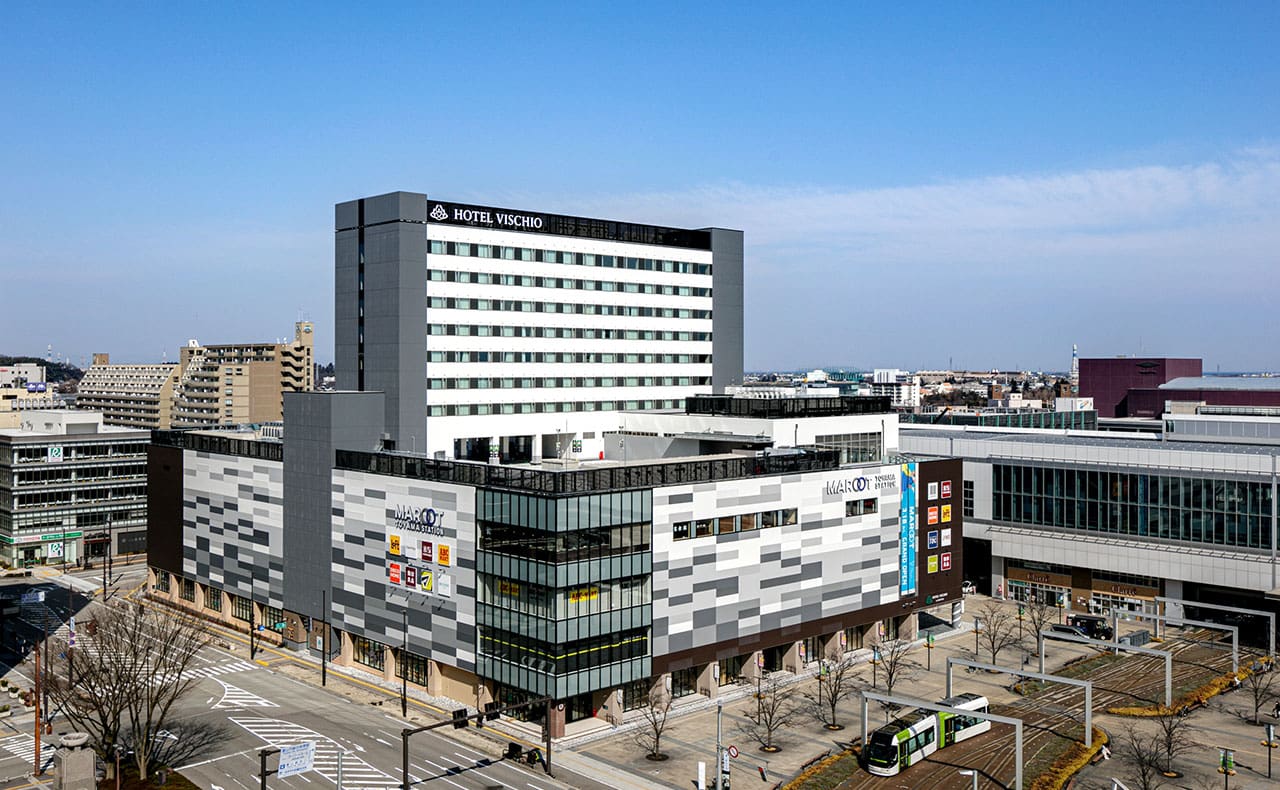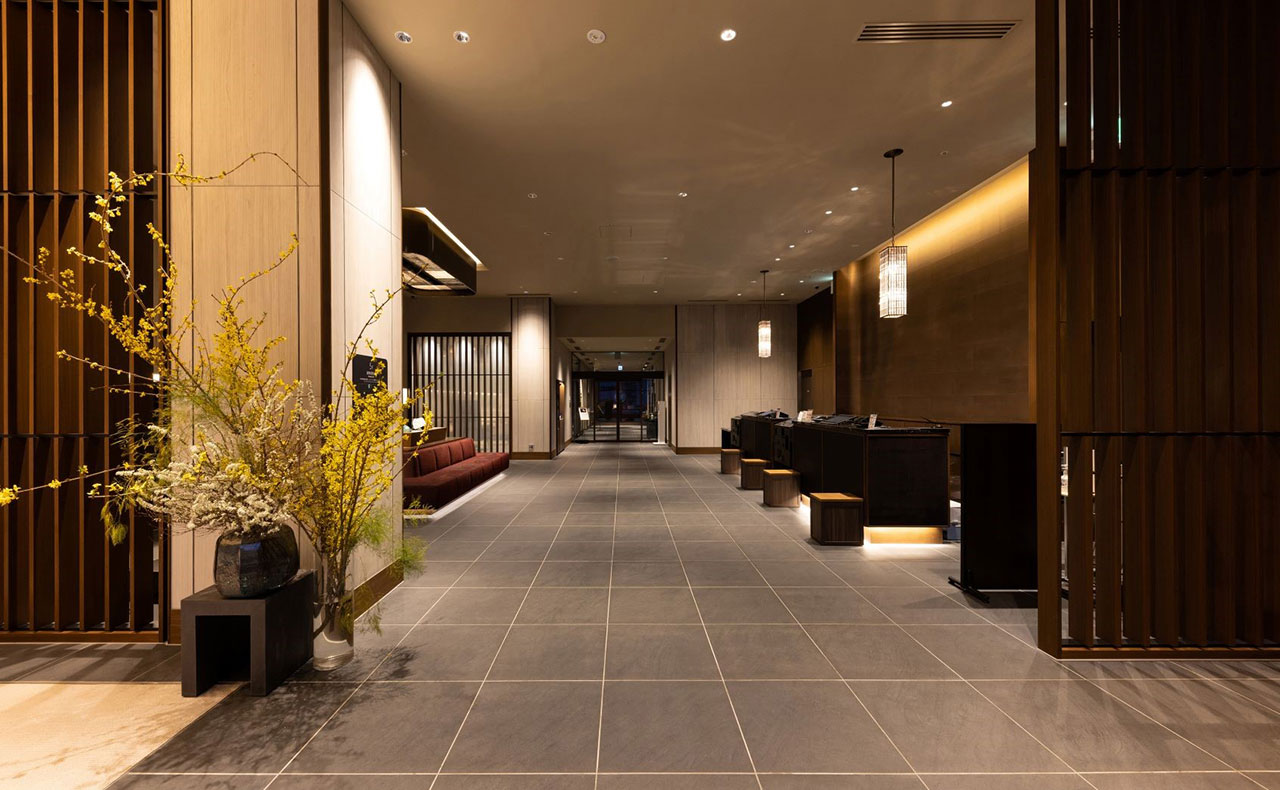 Brand-new hotel for superior
sleeping experience and refreshment.
JR-West Hotels
HOTEL VISCHIO TOYAMA
Next to JR Toyama Station
Check-in at 15:00 / Check-out at 11:00
Book direct and receive best rate guaranteed
Vischio brand concept
Your base for smart travel
Vischio retains the quality of Hotel Granvia, the flagship brand of JR West Hotels, while emphasizing accommodations with advanced facilities and innovative services. Vischio offers complete freedom of relaxation, connecting our guests to the city for an extremely comfortable, smart stay at the "mistletoe."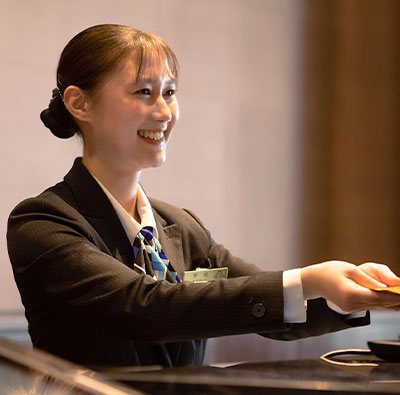 "Vischio" is Italian for mistletoe, a plant that is considered sacred and a source of happiness, safety, and good fortune in Norse mythology. The name is meant to express our desire to provide a relaxing and refreshing atmosphere for travel-weary guests.
Three values for guests at Vischio
INNOVATIVE
Creating travel time for our guests
Vischio offers advanced services for a comfortable journey thanks to superb access to the station.
WELLNESS
Refresh your body and mind
Vischio offers the perfect atmosphere for refreshing the mind and body in your own way.
LOCALITY
Connecting guests with the latest local flavor
We deliver excitement via the latest local flavor and our own unique ideas.
JR Toyama Station Adjacent
The perfect location for sightseeing and business from anywhere in Japan
Hotel Vischio Toyama is a landmark accommodation located in a shopping complex situated directly in front of Toyama Station. This convenient location offers access to various modes of transportation from across the country, including shinkansen from the Greater Tokyo and Kansai areas.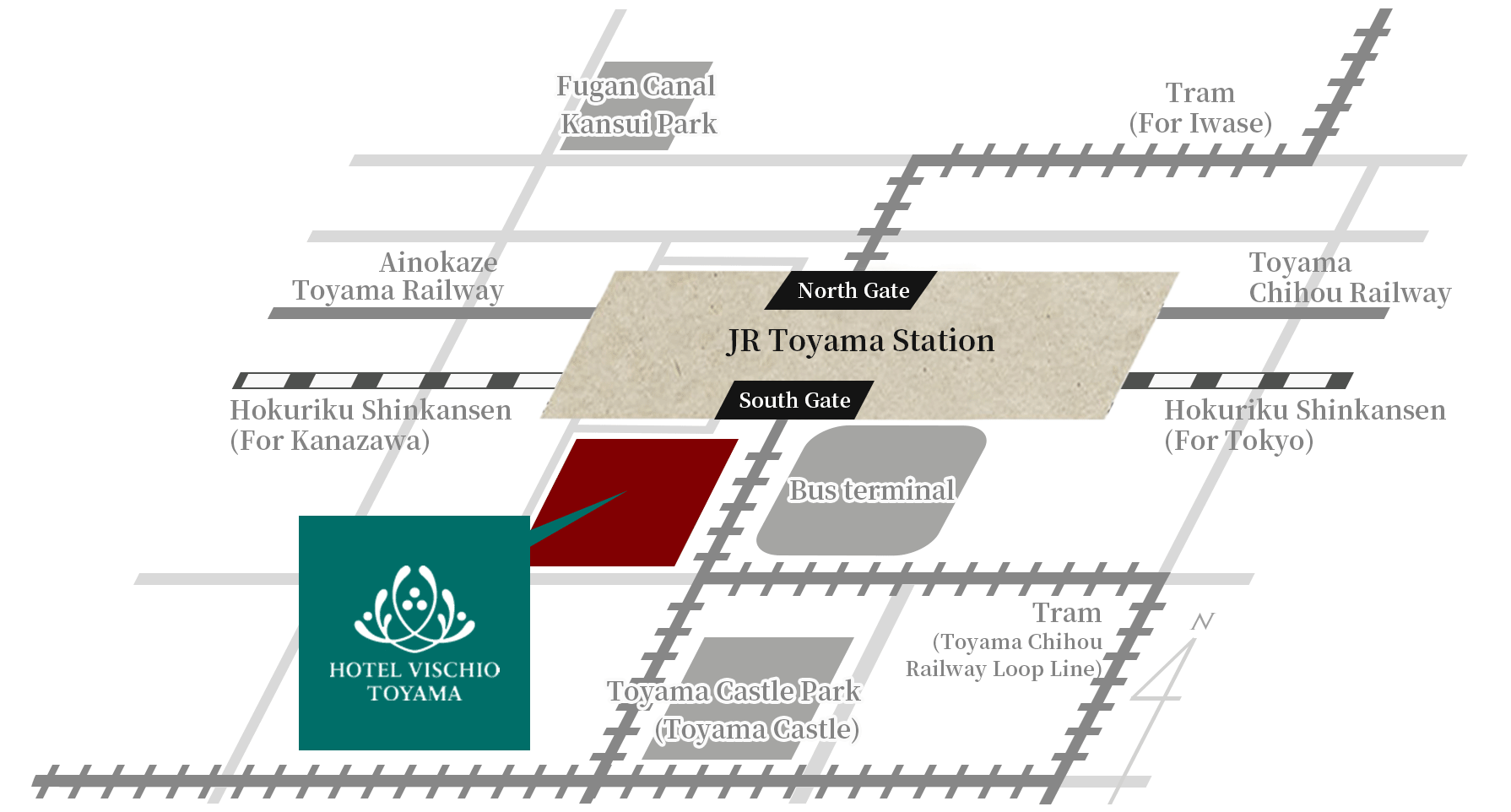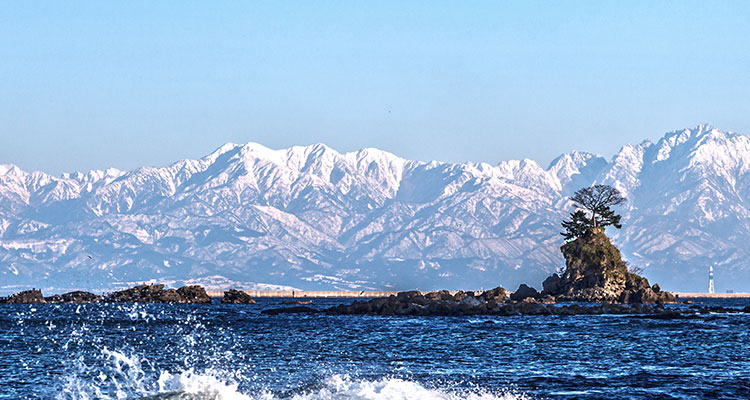 Enjoy the best of Toyama's incredible seasonal charms
SIGHTSEEING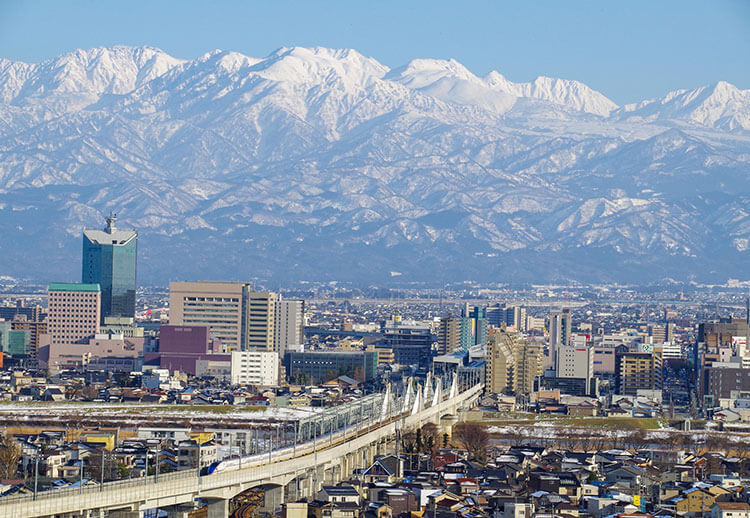 Toyama City
Area guide
Home to old-fashioned medicine warehouses and sake breweries, Toyama offers a firsthand history and cultural experience. Visitors can also enjoy Toyama's famous drinking water as well as plentiful bounty from both land and sea.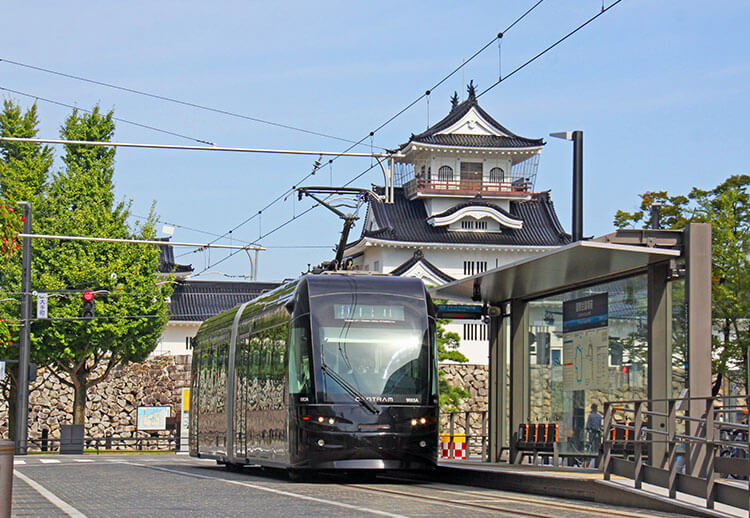 Toyama Castle
About a 10-minute walk from the hotel
Located in the heart of Toyama City, Toyama Castle welcomes many tourists and offers a chance to learn about the history of the area.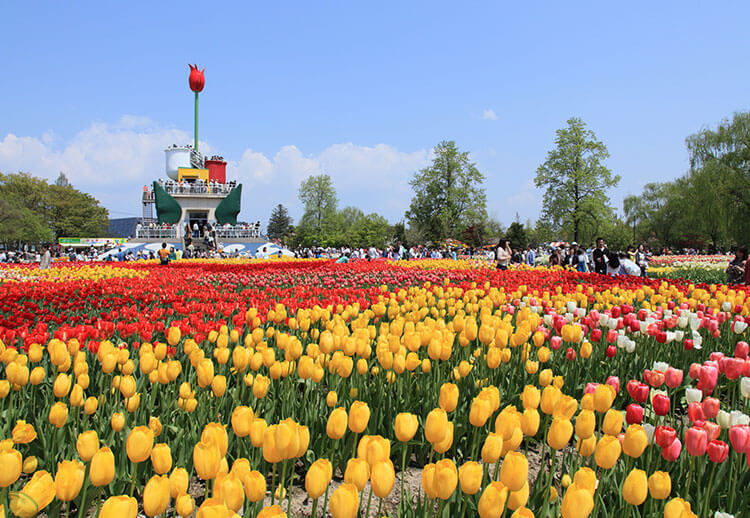 Tonami Tulip Fair
About 1 hour from the hotel by train
Open from late April to early May The Tonami Tulip Fair boasts nearly 300 varieties of tulips, the flower of Toyama prefecture. Many visitors from across the country look forward to this colorful spring event.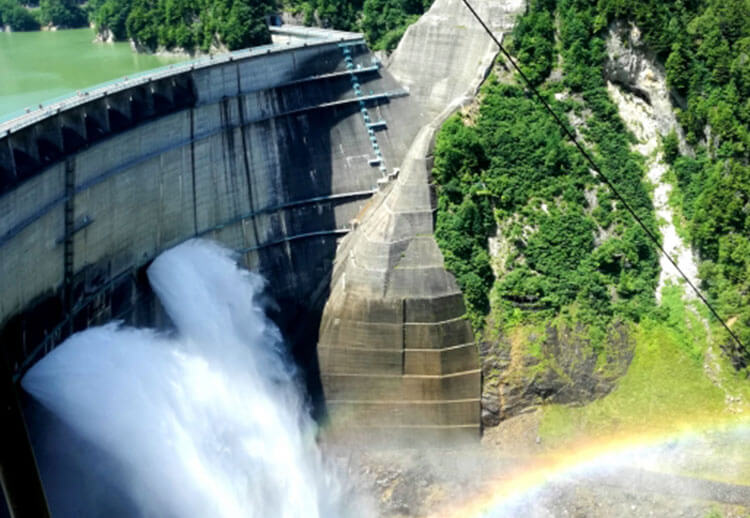 Kurobe Dam Water Discharge
About 4 hours from the hotel by train and bus
Kurobe Dam, located in Kurobe Gorge, discharges water as a sightseeing attraction from late June to mid-October. With nearly 800,000 visitors annually, this is a popular sightseeing spot.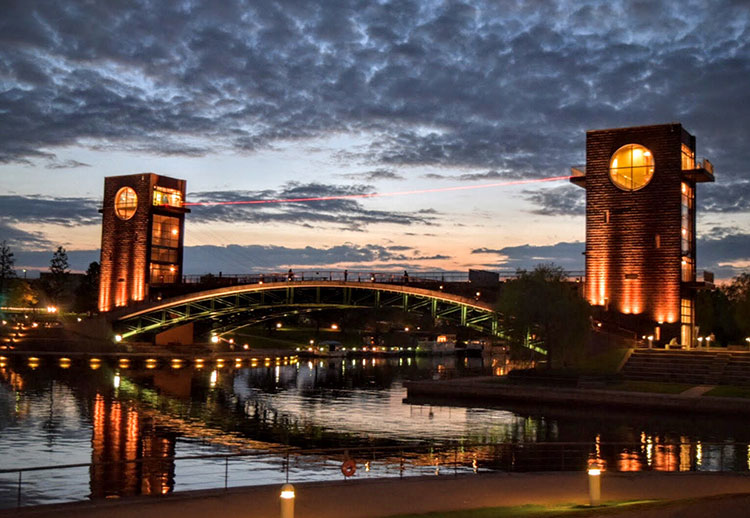 Fugan Canal Kansui Park
About a 10-minute walk from the hotel(800m)
This waterside space gives visitors the chance to experience the history of Fugan canals using the former docks as a place where the nature and waters of Toyama meet. A popular cafe known as the most beautiful in the world is a unique Toyama sightseeing spot.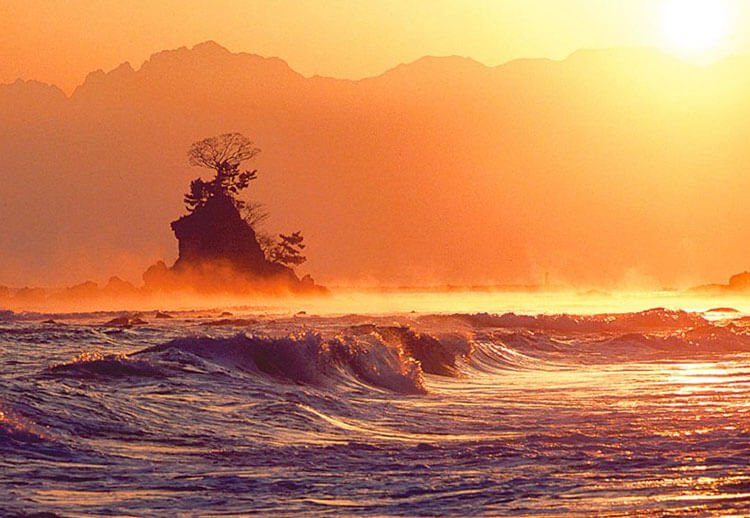 Amaharashi Coast Kearashi
About 1 hour from the hotel by train
From Amaharashi Coast, visitors can look across Toyama Bay to see the 3,000-meter high Tateyama Mountains. On winter mornings, temperature differences trigger a phenomenon known as "Kearashi," a mist that clings to the surface of the ocean.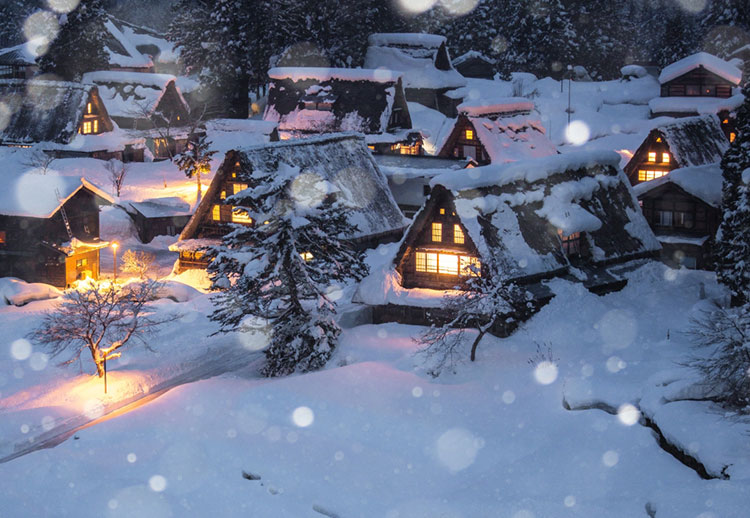 World Heritage Site: Historic Gassho-zukuri Village of Gokayama
About 2 hours from the hotel by train and bus
There are currently 23 homes with thatched roofs known as "gassho-zukuri," which are still inhabited today. This was designated as a UNESCO World Heritage site in 1995 and is one of the most famous spots in Toyama.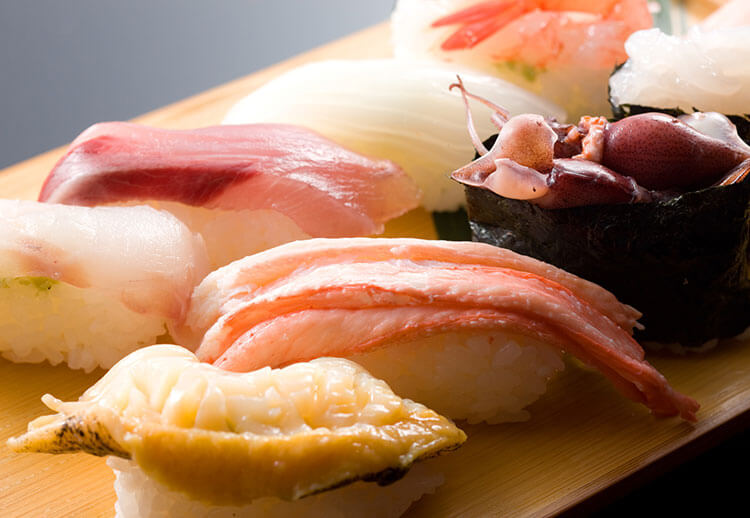 Sushi
Toyama Bay is one of the leading fishing grounds of Japan, offering catches of the most delicious, fresh, seasonal seafood, including Japanese glass shrimp, known as the jewel of Toyama Bay, firefly squid, and Himi amberjack.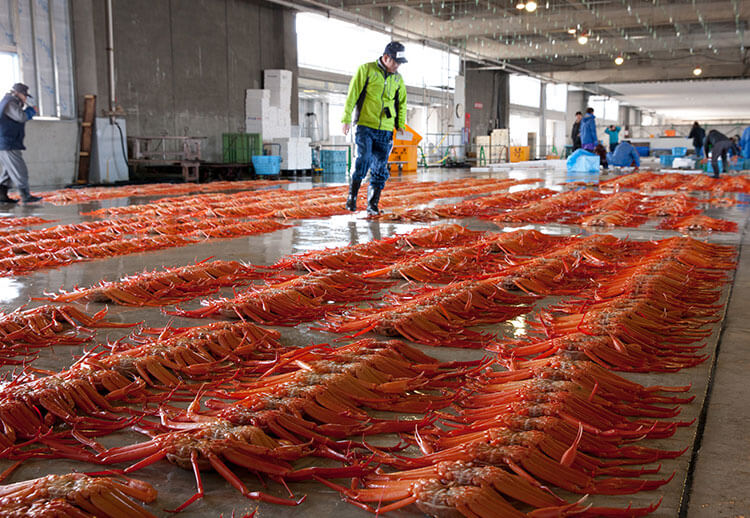 Midday auction
About 1 hour from the hotel by bus
From September to the end of May, visitors can enjoy red queen crab at Toyama Bay. Auctions are conducted twice a day at Shinminato Fisherman's Wharf, where the red queen crabs are spread out like a striking red carpet.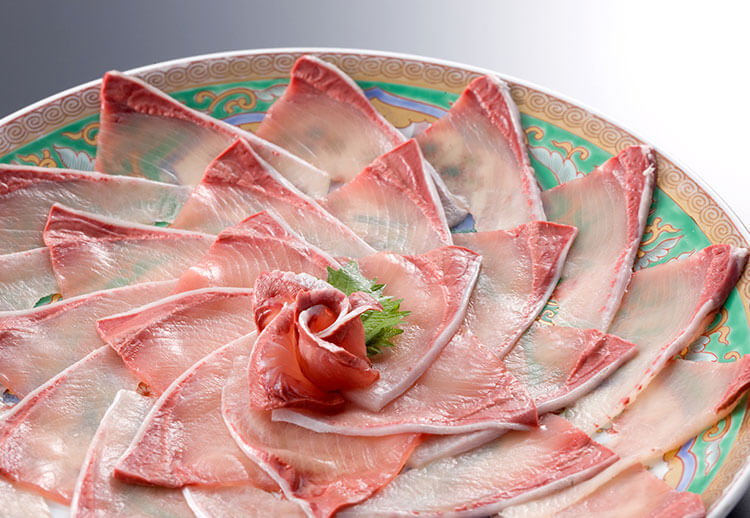 Buri-shabu (broth-cooked amberjack)
Toyama is one of Japan's leading fishing grounds for amberjack, including the Himi amberjack, known as the "King of Winter." Visitors can enjoy broth-cooked amberjack, amberjack with daikon radish, and salt-grilled amberjack from mid-December to late February.
The Three "B's" of comfort for our
guests at
"HOTEL VISCHIO"
Bed

Original Simmons 6.5-inch mattresses have been adopted for our guest rooms. The mattresses feature a rigid urethane double-sided pillow top made of skin-friendly materials with a quilted finish.

Bath

In addition to the public bath, the same quality of amenities as with Granvia is available. Guest rooms with washrooms and rain shower heads are also available.

Break
fast

In addition to the hotel's standard Western menu, we offer local cuisine made with Toyama ingredients for meals unique to the area.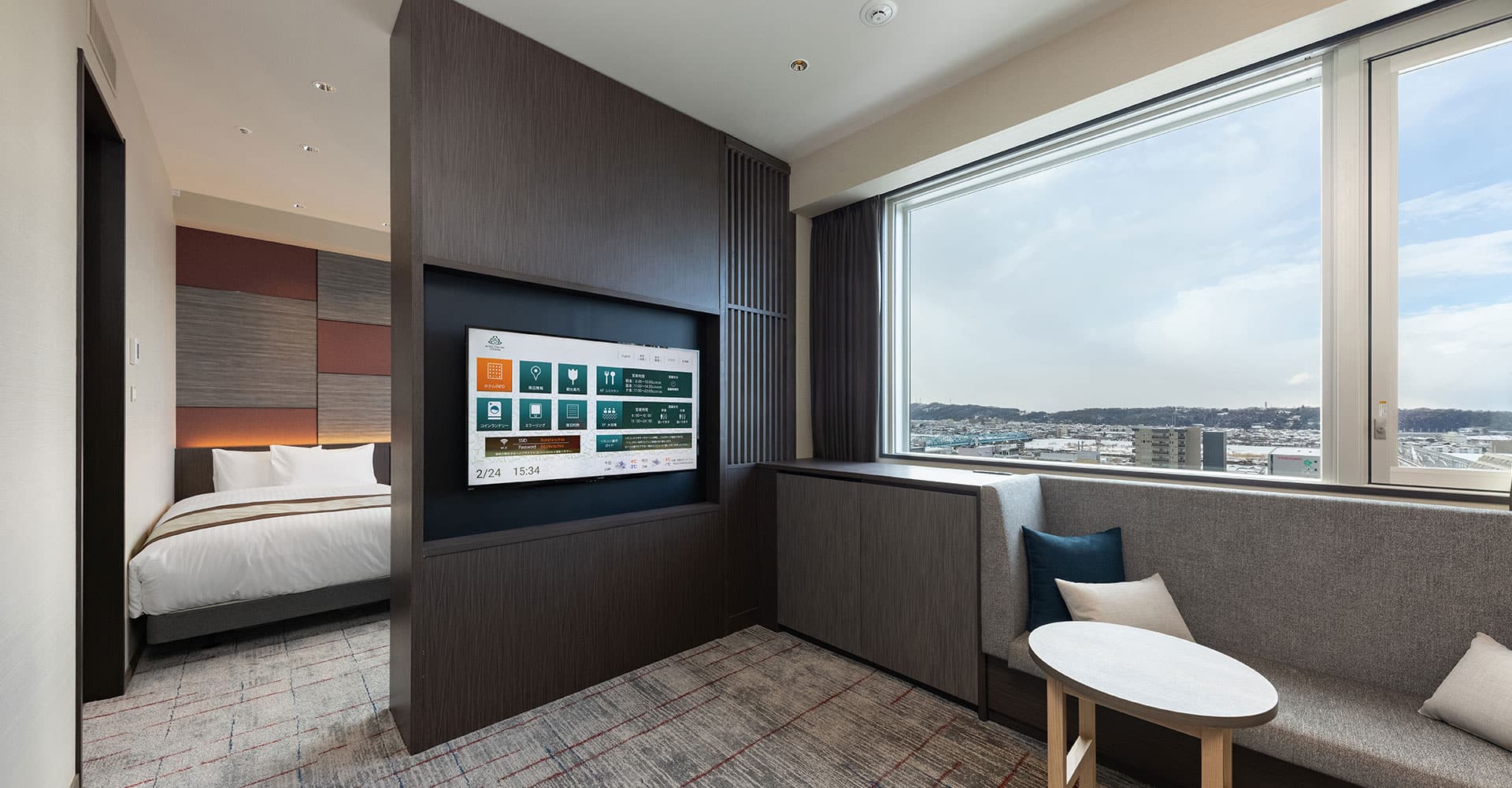 ROOMS
The Toyama concept floors are a first for the Vischio brand.
Here, guests can relax in spacious rooms featuring unique Toyama-style room designs and furnishings.
Public Baths
The public bath features a courtyard with a Japanese garden-style design.
Rejuvenate yourself here during your travels.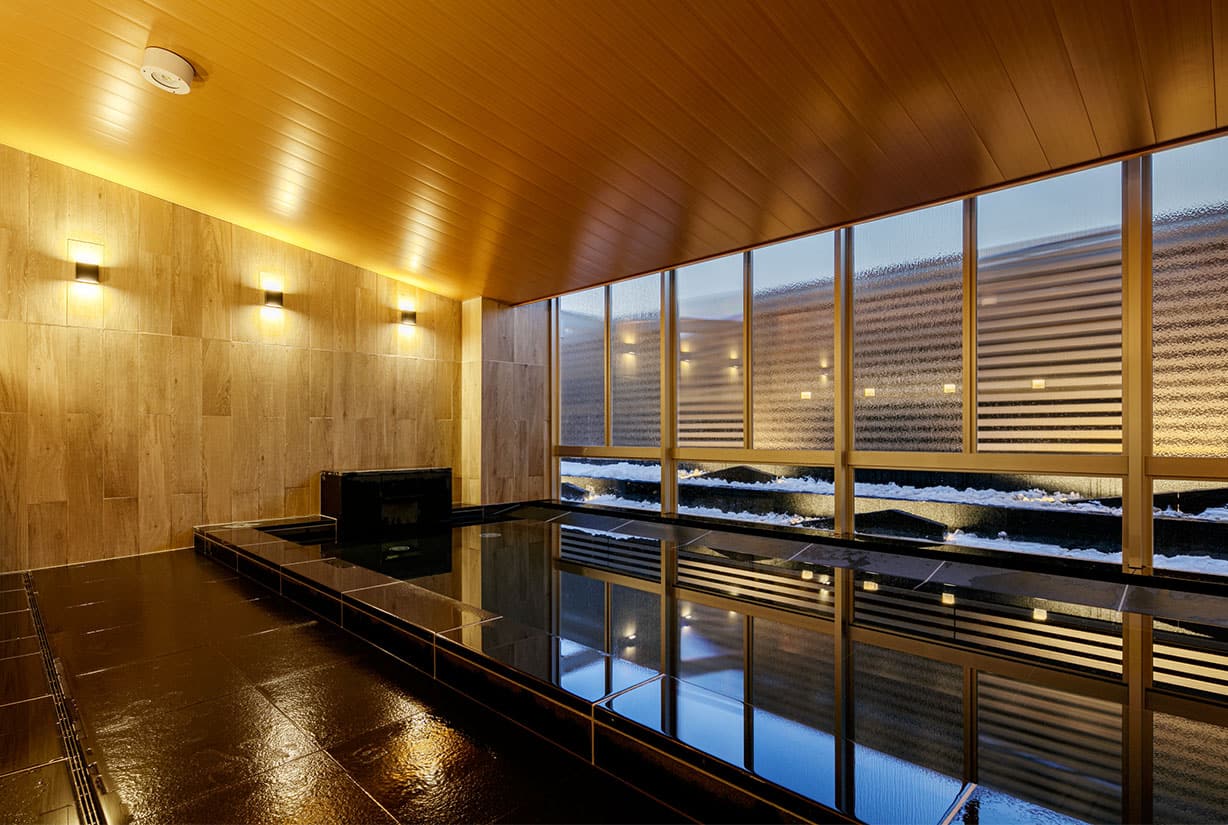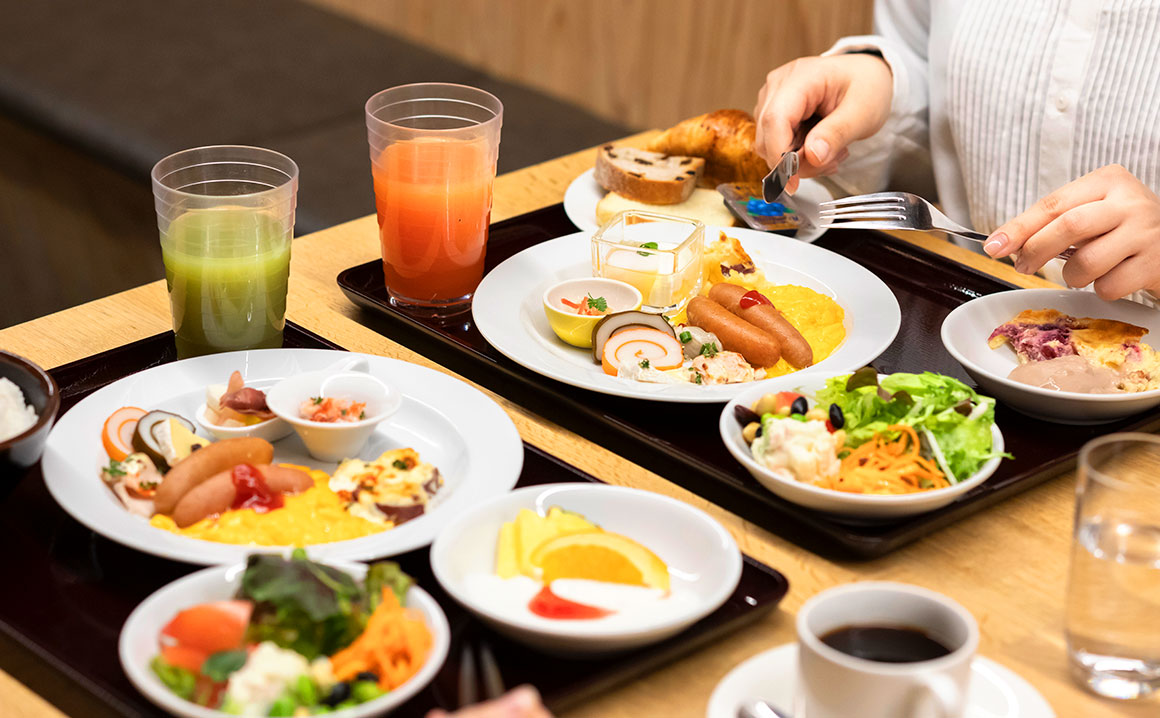 Breakfast
In addition to the hotel's standard Western menu, we offer local cuisine made with Toyama ingredients for meals unique to the area.

Breakfast Buffet:

adults

2,200yen

children
aged 6~12

1,100yen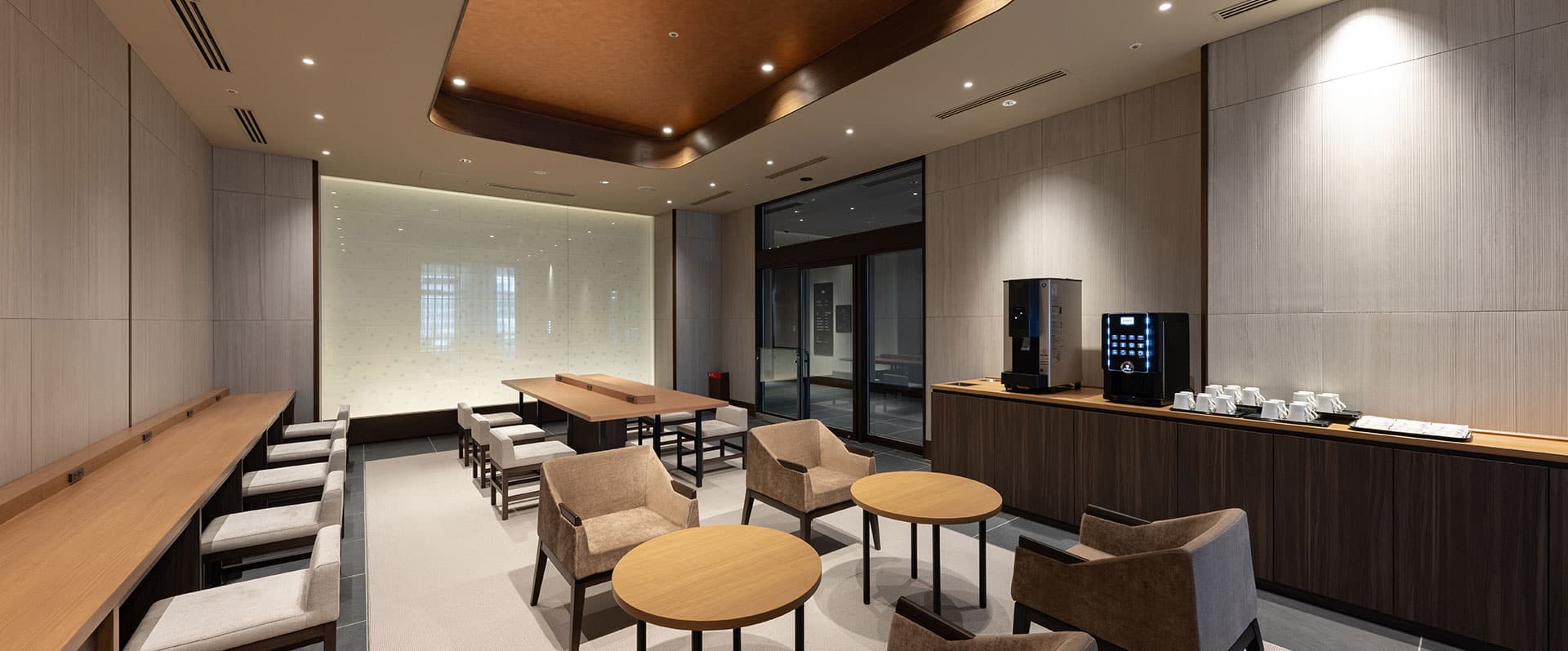 Lounge reserved
for hotel guests
At the guest-only lounge (5th floor), leisure and business travelers will find various services for more comfortable travel, such as sightseeing information and area maps, computers and printers, and free drinks.